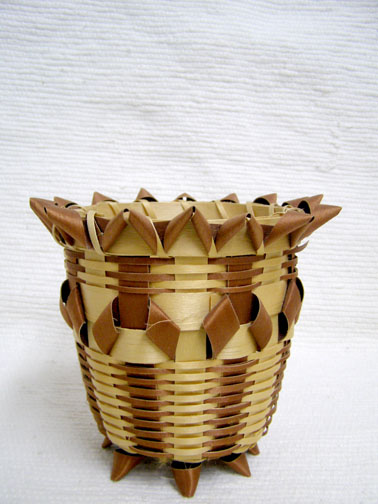 Perhaps one of the most functional forms of Native American art is the hand woven basket. For centuries, tribes adapted their own forms of creating and adorning baskets for a multitude of purposes. From food storage to corn or clay sifting, baskets were and remain an essential piece of Native American culture.
Basket weaving is one of the oldest known native crafts. Depending on the tribe from which a basket weaver came, techniques for shape, color, materials and designs varied.
At Kachina House, we have beautifully designed baskets representing several tribes. When you look around, you'll notice that each basket has unique features that distinguish it from others.
Burden Baskets
Hopi Made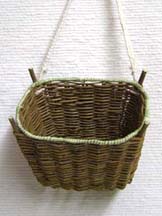 You may be familiar with burden baskets because of their unique design. Traditionally, burden baskets were created with a forehead strap which was intended to be the main method for carrying the basket. The basket would rest on a woman's back, leaving her hands free to tend to crops or go about her other daily tasks.
These burden baskets were hung outside the home at the close of each day. They receive their name from the idea that guests would store their "burdens" in the basket before they entered the home. During the visit, it was believed that burdens and worries would be carried away by the wind.
Sifter Basket
Hopi Made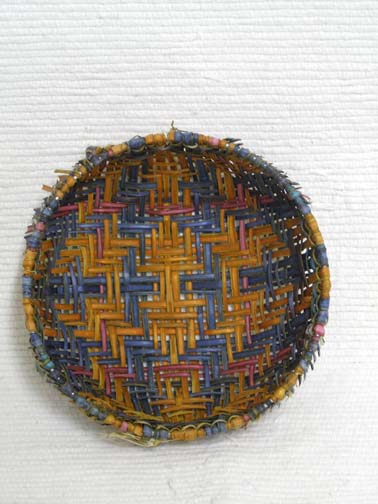 On all three mesas, women make sifter baskets which are created by plaiting together fibers of the yucca plant. They layer the yucca fibers so that small holes remain, thus creating a sifting mechanism.
These types of baskets are often used for sifting corn or other grains or seeds, or for ceremonial purposes. The basket weaver dyes the yucca fibers to achieve colorful designs and intricate woven patterns.
Split Ash Baskets
Iroquois and Chippewa Made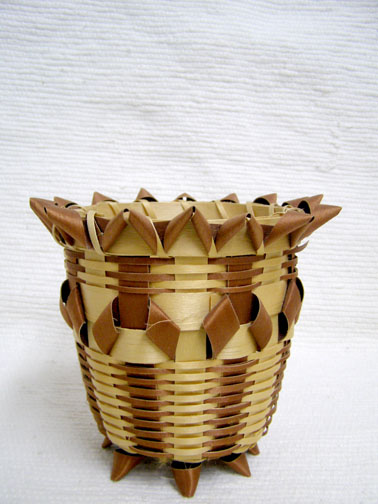 Split ash wood is used to create gorgeously crafted baskets that are in some cases more decorative than practical. The light and dark colors of the ash create incomparable designs to captivate the viewer.
The baskets are made by stripping pieces of wood from the black ash tree. The strips of wood are soaked so they become flexible enough to be woven into sturdy wooden vessels. Because the black ash tree is known for its straight trunk, it made for the perfect material to use in basket weaving.
Papago Baskets
Papago Made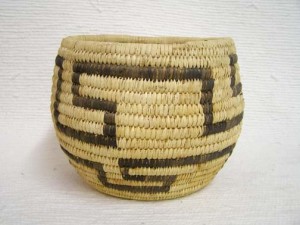 The Papago Tohono O'odham, also known as the Desert People, reside in the Sonoran Desert. Their baskets are created using an open coil method where grasses are bundled, stacked, and woven together with yucca.
The result is a beautifully sturdy basket that functions practically for many of their daily needs. Most often, these baskets are used for storage of food and other essential items.
Kachina House has a large stock of Native American made baskets. From Hopi to Papago, our collection is one of a kind. Browse our online selection or stop by our location in Sedona, Arizona. Interested in learning how to create your own Native Inspired Baskets? Check out this blog post.