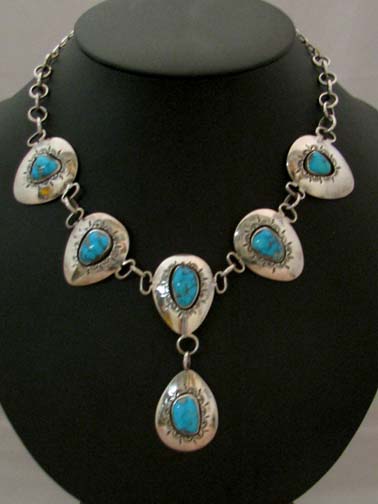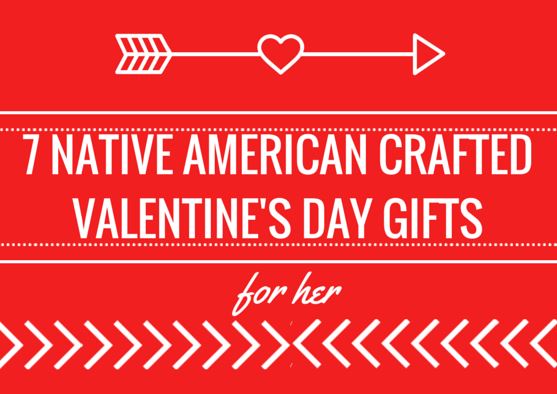 With Valentine's Day just around the corner, why not stop at Kachina House and get her something you know she'll love? Big box stores sell mainstream jewelry at overly high prices. At Kachina House, all of our jewelry is 100% authentic Native American made. Check out some of our most treasured pieces:
Native American Navajo Pin

This gorgeous antique pin was made in 1965 by a member of the Navajo tribe. The piece is coral and sandcast sterling silver. It's a beautiful addition to her jewelry collection, and we can assure you that this pin is unlike anything else you might find.
Native American Necklaces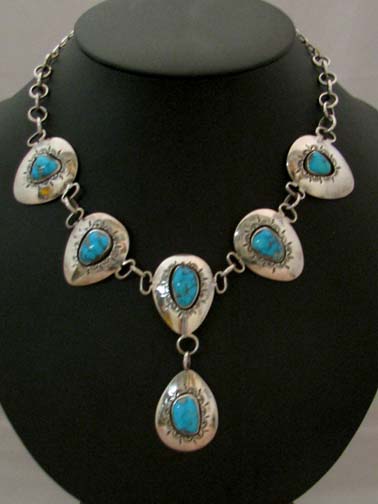 There are few pairings that are as classic as silver and turquoise. This wonderful necklace was created by an unknown Navajo silversmith in the 1970s. The stones are natural Morenci Turquoise and each one is set in its own silver shadowbox medallion.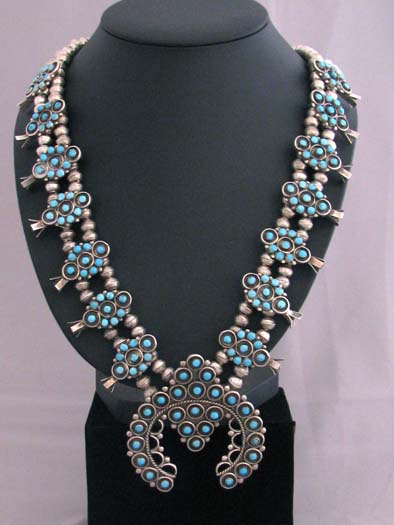 Another gorgeous antique necklace was created by Zuni silversmith R.T. Chavez. This 1970s Petit Point Squash Blossom Necklace with Naja measures 14 inches long and has 152 natural Morenci Turquoise stones set in sterling silver.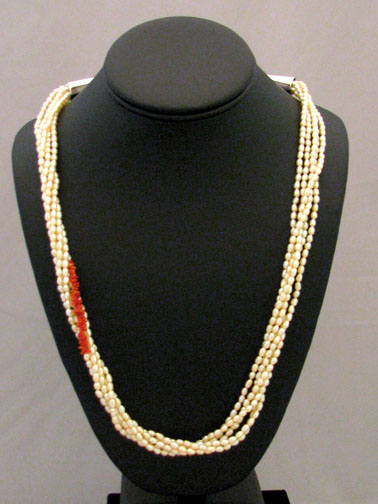 Hopi carver Marlin Honhongva created this beautiful five-strand freshwater pearl and coral necklace. The necklace is 25.5 inches long and is finished with sterling silver cones and a handmade hook and eye clasp.
Native American Made Rings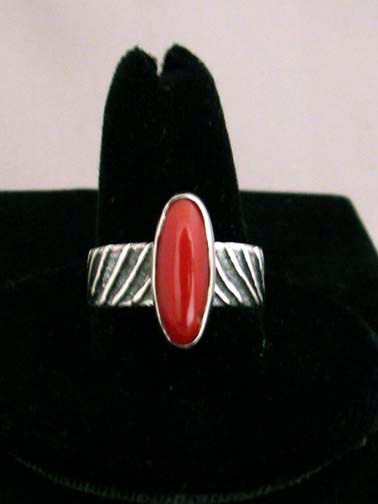 She'll love this tufa-cast sterling silver band with a long coral stone. Created by Hopi jeweler Steve LaRance, this one-of-a-kind piece will certainly be a treasured heirloom. The ring is available only in size 9.
Native American Made Earrings
These coral and silver earrings are simple and elegant. They'll match any personality. These small stately posts were made from sterling silver and coral by a Zuni silversmith.
Jewelry is a traditional Valentine's Day gift. From delicate little treasures that will surely be daily wear to Squash Blossom necklaces, Native American jewelry will be a well-received and loved gift.