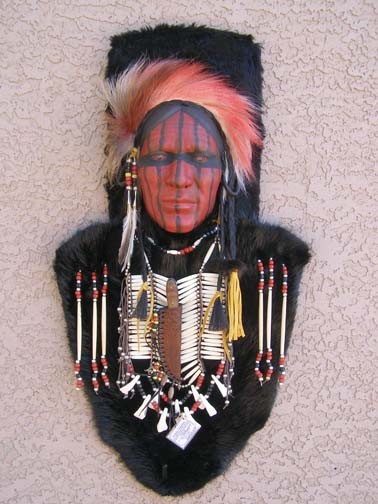 Native American artwork is beautiful and unique and some people try to capitalize on its worth with illegitimate art. Recently, many Native American artists have taken a stand and come together to try to put a stop to the fake art that is being brought to market.
The problem
The Indian Arts and Crafts Act, passed in 1990, prohibits the sale of counterfeit tribal art, though it is rarely enforced. According to a press release from the office of New Mexico Senator and vice chair of the U.S. Senate Committee on Indian Affairs, Tom Udall, "As much as 80 percent of jewelry marketed as Indian-made is actually counterfeit." As a result, legitimate Native American artists are being forced to drop their prices to compete with the prices of the fake pieces and in many cases they are being priced out of the market completely.
The solution
Native American artists and advocates are calling for stricter enforcement of the law and harsher punishment for violators, as well as additional resources to help patrol the online market. While local governments are taking steps to solve the problem, such as requiring vendors to disclose the origins of their artwork, in order to put all the necessary measures in place more federal government funding is needed. The Trump administration still needs to review the Indian Arts and Crafts Act and it does not seem likely they will be doing so any time soon.
However, rest assured, here at Kachina House we only offer authentic artifacts created by the indigenous people of the southwestern United States. We have a wide variety of beautiful and authentic Native American arts and crafts. Check out our unique offerings today!