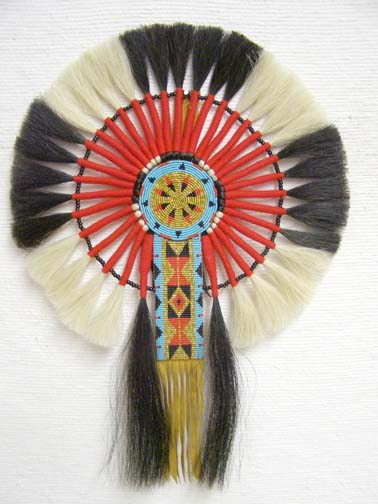 Traditional Native American Plains Indians celebrate their cultures with ceremonies known as Powwows.
What is a Powwow?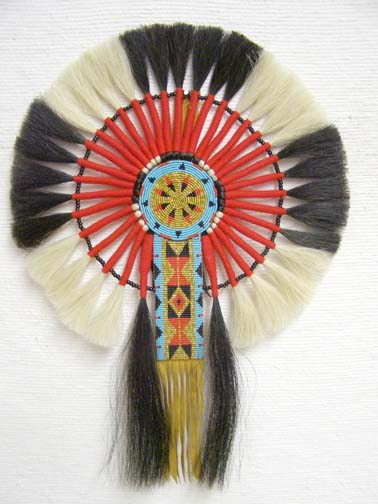 A powwow can be many things. Most Powwows involve feasting, singing, formal dancing and various types of competitions.
Each Powwow creates an opportunity for various tribes to convene, visit, and forge alliances. This tradition has helped to preserve aspects of Native American cultures and their rich heritage.
History of Powwows
Many people believe that Powwows started as the War Dance Societies of the Ponca and other Plains Tribes. The term Powwow comes from the Indian word "pau-wau" which was a healing ceremony conducted by spiritual leaders from various tribes.
As the Europeans began to settle in and take notice, any type of Native gathering became known as a Powwow.
Bustles
A Powwow is traditionally booming with vibrant colors, especially when it comes to a man's regalia.
During Powwows, male dancers from the Plains region wear one or two very colorful bustles made from a variety of natural materials including horsehair, beads, yarn, and sometimes eagle or hawk feathers.
Modern bustles are in the shape of a U, whereas old-style bustles were usually circular. They are typically seen attached with a harness to the middle or lower back.
Bustles are usually designed to match the more iconic Native American headdress or war bonnet worn by well-respected Plains Indian men.

Eagle Feathers & Warbonnets
In general, warbonnets are primarily worn fierce warriors that earned their adornment and are crafted using feathers awarded for service on the battlefield and to their tribe.
War bonnets are traditionally made with eagle feathers. They are large, impressive pieces that symbolize power, honor and prestige and are worn at Powwows or, in the old days, in battle.
Other men of the tribe were only able to wear the headdress if permission was given by the leaders. Roman Nose was a warrior who was well known for his fierceness in battle and he was known to possess many eagle feathers and wear a headdress despite the fact that he was never a chief.
In addition to its role in the Powwow, the headdress was seen as a prayer for victory and protection during battle.
Powwow singers & dancers
Powwow singers were highly revered in the Native American culture. There songs make it possible to join together in dance. Various tribes would gather for a Powwow and share their different songs and dances. Due to the difference in languages, "vocables" were most commonly used. This way, they were able to sing the songs together without words.
At Kachina House, we strive to continuously dive into the Native American culture and share it with anyone looking to take the journey with us. From jewelry and pottery, to kachina dolls and more, we have amazing Native American art waiting to be explored. Browse through our various collections of Native American jewelry and pottery, or come visit us at our showroom on Hopi Drive in Sedona!
Also be sure to check out this amazing video of a Celilo Powwow back in 2013!