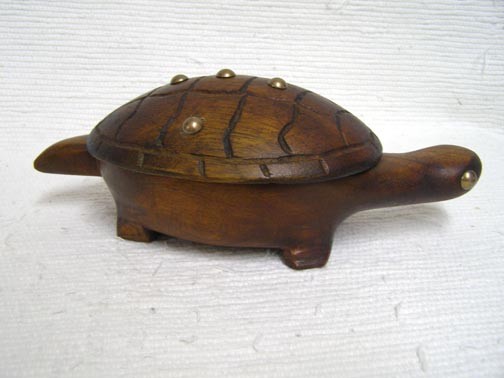 Since we recently discussed Native American jewelry – the meaningful turquoise stone in particular – we thought it only fitting to also talk about Native American jewelry and keepsake boxes. Carved, etched and handbuilt from an array of region-specific materials, they are perfect for storing your rings, earrings and necklaces (along with an endless assortment of other small trinkets).
There are Navajo red clay jars detailed with symbols, Apache carved boxes in the shape of turtles, ceramic horsehair boxes etched with intricate designs, and many more!
Not only are these beautifully crafted jars are the perfect companions for your Native American jewelry collection, they also make lovely gifts for the women in your life. Placed on your dresser for the safekeeping of your favorite jewelry pieces when you take them off each night, each box is topped with a lid for proper storage.
Don't want to worry about your rings when you take them off to wash the dishes or take a shower? Keepsake boxes also make beautiful and practical additions to your kitchen and bathroom countertops. Lovely conversation pieces, they can also be placed in your front hall or living area to store car keys and miscellaneous items you will need as you are running out the door.
The best part about these boxes is that each is unique. Handmade by tribal members, each one tells a story all its own through the etchings and symbols with which it is detailed.
To find the perfect jewelry or keepsake box for your home, shop with Kachina House online or call our Sedona, Arizona shop at 866-587-0547 for assistance finding the perfect option for your collection.