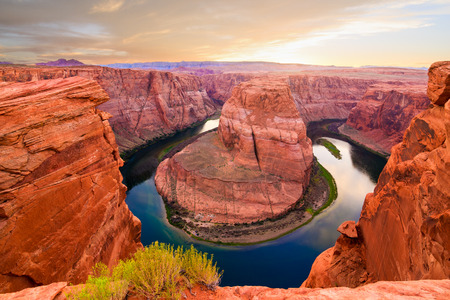 With the National Park Service having turned 100 years old on August 25, 2016, Kachina House would like to take some time to recognize and appreciate the beautiful monuments that this program has worked ceaselessly to preserve for the generations to come. There is so much incredible Native American history which has been established in the network of national monuments over the years, many of which are located fairly close to us right here in Sedona, Arizona.
Here are just a few of the sites that we recommend individuals visit if they are looking to celebrate the National Park Service's centennial year:
Four Corners
The only place in the United States where four states meet, Four Corners Monument displays state flags and markers of Arizona, Colorado, New Mexico and Utah. Located in a rather remote area, the monument is managed by the Navajo Nation and welcomes visitors year-round. Learn more about the monument's history and experience Navajo arts and crafts – all while standing in four states at one time!
The Grand Canyon
One of the most well-known travel destinations in the US, Arizona's Grand Canyon is an overwhelming and incredible sight. More than just a natural wonder, it is a sacred place of origin to many Native American tribes, including the Hopi people. The Hopi call the Grand Canyon "Sipapu" and have many sacred and ancestral shrines within its boundaries.
Montezuma Castle and Well
Separated by about 11 miles, Montezuma Castle and Montezuma Well are two of the best preserved reminders of ancient Sinagua culture. One of the country's first national monuments, these Puebloan ruins are more than 600-years-old. Built into the limestone cliff walls of Arizona, Montezuma Castle is a complex and ingeniously built glimpse into the past.
For those who are inspired to learn more about Native American culture after visiting these national sites, Kachina House welcomes you to visit our Sedona, Arizona shop to explore Native American arts and craft pieces.
Don't have a chance to visit the area during this year-long celebration? You can also shop with us online here.
Check back to read about more of our favorite historical sites across the Southwest, including Tuzigoot, Wupatki and Walnut Canyon!