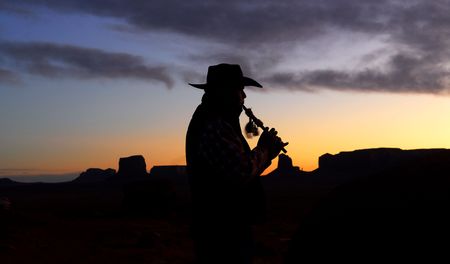 Native American Day is crucial to the continued preservation efforts of the 100 federally recognized tribes in California and the nine that exist in the state of South Dakota. The Midwest began celebrating Native American Day in place of Columbus Day when legislation was passed during the late 80's.
Each state celebrates the holiday differently, and Native people are honored through regionalized styles of song, food, and dance. 
South Dakota festivities
For many tribal people, Native American Day festivities revolve around the Crazy Horse Memorial located in "Paha Sapa," which translates to "Black Hills" in the Lakota language. The high memorial honoring Lakota War chief Crazy Horse was carved out of the granite mountain by sculptor Korczak Ziolkowski. Here, tribes dress in ceremonial regalia and perform Native dances and spectators are encouraged to enjoy a buffalo stew lunch.
California festivities
In the state of California, Native American Day is designated as the fourth Friday of September. The Kumeyaay, Serrano, and Yurok (Meaning "Downriver" in Karok language) are just a few of the tribes that are celebrated at a huge Native American cultural festival at The California State University at San Bernardino. Activities include traditional bird songs, music, and foods comprised of wheat, corn, and rice.
Holiday Importance
Native American Day is vital to the continued education of children, without which the languages of Native American people would become endangered or lost and the legacies of Native luminaries past and present would not be carried on. It is also a day to reflect on the injustices that Native Americans are confronted with in modern culture and to solidify a knowledge base among non-Native people.
How did you celebrate Native American Day? There are several credible resources available at the Kachina House to explore. Allow your mind to wander down the multi-dimensional streams of Native American art and tradition. Browse our blog often and see what piques your curiosity!