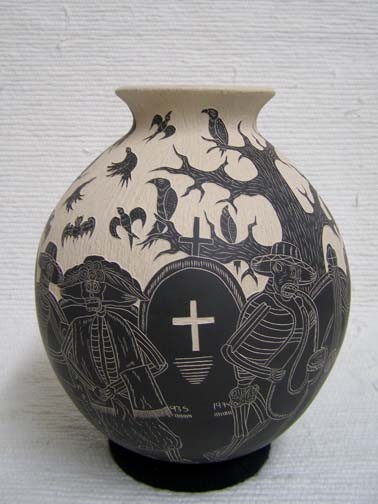 The Day of the Dead can be traced back to ancient Aztec tradition, when a month of ritual was established to honor the goddess of death, Mictecacihuatl, who inhabited the Aztec underworld and guarded the bones of the dead. Businesses and families today have taken the tradition and applied it to their loved ones, honoring those who have passed and helping to guide them through their journeys in the afterlife.
Indigenous people observe the holiday, which is celebrated from October 28 to November 2, through home altars called offrendas. The altars are beautifully decorated with flowers, candles, personal photos, food, and skull décor. The children of the dead, called angelitos, come to visit on November 1, and on November 2, families leave offerings of alcohol and tobacco for the adults of the dead and celebrate in cemeteries.
El Dia de los Muertos is a celebration of the departed intended to unite those who have passed with the living. It is in no way intended to instill fear like the tradition of Halloween. In Mexico, the living enjoy conjunto music as they toast to their loved ones with tequila and reflect on the natural cycle of life and death with live entertainment and storytelling.
At Kachina House, we honor and respect the souls of the dead through the preservation of unique art forms. Currently on display we have our Mata Ortiz pottery collection which includes Day of the Dead depictions created by Angel Guerrero Trillo in the traditional Pueblo style.