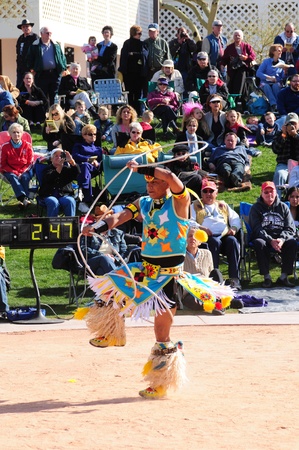 The best way to get your cultural fix of southwestern America is to take several days to travel the museum circuit. Here are a few stops you must make during your trip to learn about the unique tribal communities of Arizona.
Pueblo Grande Museum and Archeological Park
Pueblo Grande Museum sits proudly on one of Phoenix's largest archeological sites, once home to the prehistoric Hohokam tribe of the Phoenix Basin. Coveted by historians as the "masters of the desert," the Hohokam accomplished the impressive feat of creating an expansive irrigation canal system, the blueprint of which was used by civilizations that came after them.
In the museum are three galleries of exhibits that celebrate the Hohokam's contributions to history as well as the archeological significance of other southwest cultures. The museum is known for its science and technology-based lecture series and for showcases which feature touchstones of Native American artistry.
The Heard Museum
Both internationally and nationally recognized for its massive collection of Native American art, The Heard Museum has been providing visitors with unique resources for learning about the Phoenix area and southwestern tribes since 1929. The museum's changing  list of exhibitions currently on view includes Over the Edge: Fred Harvey at the Grand Canyon and in the Great Southwest. In February, the museum will host the 28th Annual World Championship Hoop Dance Contest.
Navajo Nation Museum
New developments abound at the Navajo Nation Museum. Management is preparing for an anticipated expansion of its already remarkable collection. The museum itself houses over 40,000 photographs and recordings, and five collections of diverse legal, historical, and cultural documentation of the Navajo people. Surrounded by trails and stunning sandstone cliffs, the museum overlooks the Navajo reservation in Window Rock, Arizona, and is a top destination pick for outside travelers. Most of the museum's exhibition programs are produced in-house through the collection of material from tribal and non-tribal members of the community.
Museum of Northern Arizona
This outstanding museum was founded in 1928 with the goal of inspiring in people a sense of responsibility and affinity for the natural and cultural beauty of the Colorado Plateau. The Museum of Northern Arizona is in Flagstaff, Arizona. It features permanent galleries as well as exhibits that highlight everything from the geology to contemporary art in the Colorado Plateau. Several Heritage Festivals that feature specific Native American tribes are held here throughout the year.
Don't forget to add a stop in Sedona to your travel itinerary this year; all of us at Kachina House hope to see you in 2018!