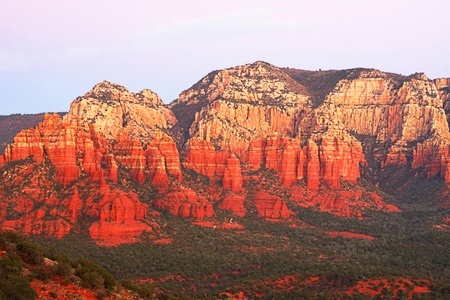 Sedona, AZ has been voted one of the top three small-scale city "art destinations" in the United States. Sedona, blessed with breathtaking red rock landscapes, is full of history, culture, and canyons. Among the red rocks are a variety of shops and businesses that have created a town well-worth visiting.
Kachina House, located in West Sedona, flourished as a result of three women who have a passion for the indigenous peoples of North America and wanted to share that passion with the public.
Since its humble beginnings, Kachina House has become the premier wholesaler of Native American arts and crafts in Arizona.
The store offers everything from original jewelry, decorative pottery, Native American figurines, and a wide variety of unique artifacts.
You can become more familiar with Kachina House through their ad on Sedona.TV which was recently updated.
Kachina House features the work of prominent local craftsmen and artists, offering authentic Indian-made products from a variety of indigenous tribes. If you're searching for an authentic and one-of-a-kind item that embodies a rich historical legacy, add Kachina House to your Sedona "to-do" list this summer.
Looking for some more activities to make the most out of your time in Sedona?
For those who crave a taste of adventure, consider booking a Pink Jeep Tour. The company has a knowledgeable and personable tour guides that take you through stunning Sedona.
If you are looking for a soothing retreat from your red-rock escapades, visit Spa For You. The spa focuses on using eco-friendly methods and products. They offer both group and single massages among many other treatments.
Explore even more of what Sedona has to offer here.