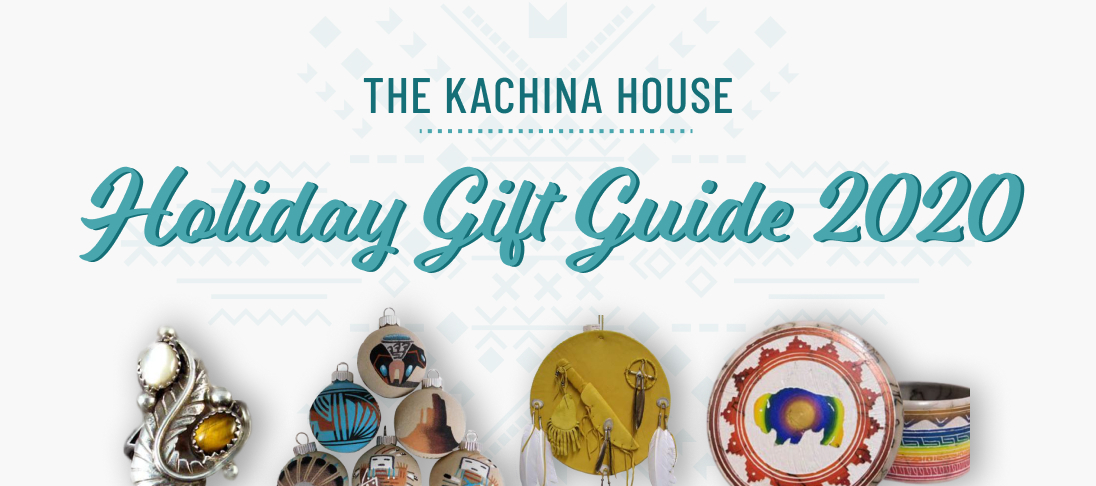 With Black Friday and Cyber Monday fast approaching, it's time to consider gift options for friends and family. If you like unique gifts, Kachina House has you covered. Here are a few Southwest presents that anyone will love.
Dreamcatchers
Originating in the Ojibwe culture the dreamcatcher has become a universal symbol for all Native Americans. Meant to capture bad dreams and allow good ones to pass through, these fetching crafts complement any home.
Vintage Jewelry
If you'd like an heirloom that truly impresses, vintage jewelry from Native American artisans throughout the Southwest always delivers. From Zuni bolos to Navajo inlaid rings to turquoise pendants, we have no shortage of gorgeous jewelry pieces that are made to last.
Keepsake Boxes
Works of art in their own right, our keepsake boxes come in all shapes and sizes and styles. Crafted from ceramic and designed to include turquoise and horsehair, these attractive containers store your jewelry. Each keepsake box in our collection is lovingly handcrafted by skilled artists.
Christmas Ornaments and Nativities
The holiday season wouldn't be complete without a few Native ornaments. Clay Christmas balls and Navajo soft sculpture ornaments are a great place to start. We also carry a slew of Mata Ortiz nativity displays that brighten up any celebration.
Prayer Fans and Feathers
Used for generations by Native Americans to heal the spirit, prayer fans serve a purpose beyond being beautiful. Made by a variety of native artisans, our prayer fans and feathers are sure to stand out.
Knives and Sheaths
While Swiss Army knives are fine, nothing beats a one-of-a-kind Native American handcrafted knife. From simple to refined, from rustic to elaborate, our leather sheaths are by artisans from a variety of tribes.
Pottery
There's no question that the Native American tribes of the Southwest produce some of the most stunning pottery in the world. Kachina House stocks a massive assortment of Navajo etched pottery, wedding vases and slip-poured ceramic pottery to suit every imaginable taste.
Contemporary Jewelry
You don't need to shop at Tiffany & Co. to find gorgeous modern jewelry that stands apart. Our extensive selection of Native American jewelry includes items ranging from Apache Sterling silver earrings to Navajo inlaid pendants  crafted by Hopi craftspeople.
Kachina Dolls
Whether you're fond of Hopi Katsinam or Navajo Kachina dolls, Kachina House will have the one that will mean the most to your intended gift recipient. Available in a wide range of sizes and styles, our Katsinam and Kachinas are hand crafted from local, all-natural materials.
Make Holiday Gifts Memorable With Kachina House!
Clearly, there's no shortage of authentic Native American gifts available at Kachina House that are sure to satisfy. A quick perusal of our product listings will reveal even more Native American crafts that will make your 2020 holiday season a winner!