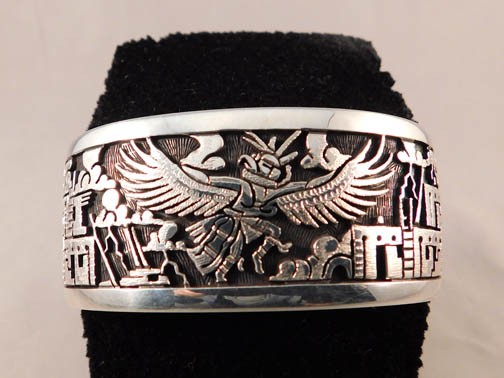 The Santa Fe Summer Indian Market proved, yet again to be a success this past weekend! From August 18th-19th, Native artists, performers and guests alike lined the streets of the petite Southwestern city of Santa Fe, celebrating the Indian Market's 97th year.
Each year, over 100,000 guests flock to see the handcrafted Indian art displayed by over 1,000 artists from over 100 different tribes.
Hosted by the Southwestern Association for Indian Arts (SWAIA), this festival of sorts is the world's largest and most popular market of Indian art. This rich experience offers the opportunity to dive into Native American culture through jewelry, pottery, paintings, textiles, quillwork and more from recognized tribes of the U.S. and Canada.
The Indian Market is not just a time to shop—it's a time to visit with your favorite artists, learn from the featured workshops and explore the history of Native American art.
Between the hustle and bustle of the plaza during this past and most popular weekend, there were a plethora of book signings, workshops for kids, music, dancing and more to attend. Next year, we're sure that there will be even more activities to take part in because this wonderful market just keeps growing!
Although the Indian Market is just a weekend event, there is much to look forward to in the week leading up to it.
The Santa Fe Indian Market is the big finale to a week-long celebration of Native American culture. There were a series of events during the week offering opportunities to view Native American cinema, explore Native fashion, and preview some of the visual art displays and galleries that were at the market on the plaza.
As Arizona's largest distributor of Native American art, Kachina House finds beauty and pride in being a part of the vast community that comes together to produce the Santa Fe Indian Market. We carry many beautifully handcrafted, Native American pieces online and at our showroom. Contact us today for more information about our vast array of handbuilt pieces and start planning for the Santa Fe Indian Market next year on August 17th and 18th!