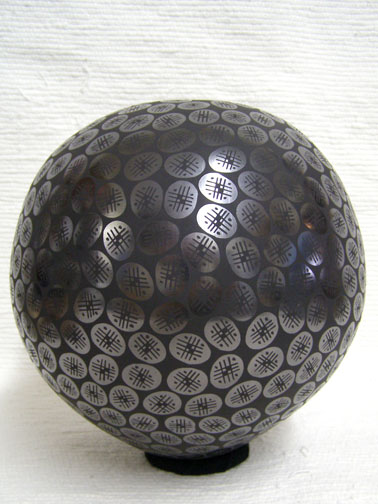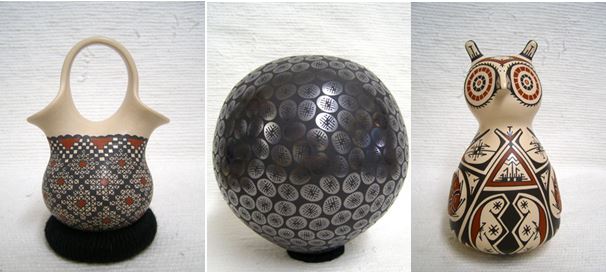 Pottery has been a functional art form for the Native American people for over 7,500 years. It's a cultural tradition that has carried over into the present day and continues to evolve. In the past, ceramics would be used to create essential items such as pots, pipes, masks, toys, sculptures, musical instruments, and storage containers.
Mata Ortiz is a small Mexican village known for their extremely beautiful hand-painted pottery. Many villagers have partaken in this artistic movement, embracing MesoAmerican traditions to keep the art of ceramics alive. Ceramics from Mata Ortiz are hand crafted without the use of pottery wheels. The shaping, polishing, and painting is done entirely by hand using traditional methods.
Historically, Native Americans would dig clay from the ground. The purification process took many days and became a ritual for many tribes. The Pueblo people would pound their dried clay and remove any impurities by hand. Mixing with a temper (such as crushed bones, ash, or sherds of broken pottery) and a carefully calculated amount of water would allow the clay dirt to become a paste. Once the clay paste thickened, the potters would spend hours "working" the clay to remove further impurities and air pockets.
The most common technique used to form vessels and pots was called "coiling." Native American potters form long snake-shaped strings of clay and coil them into vessel shapes. Once the shape was completed, the coils were smoothed out using pieces of gourd or river stone, and designs were added to represent various aspects of the culture. Another way of making pottery, which the people from Mata Ortiz utilize is the "tortilla." A single flat round of clay is pressed into a base and formed into a pot. If the piece needs to be larger, then coils are used to build the height of the pot.
To view some of our Mata Ortiz pottery, visit our site and browse our extensive Mata Ortiz, Pueblo  horsehair, and Navajo pottery collections.