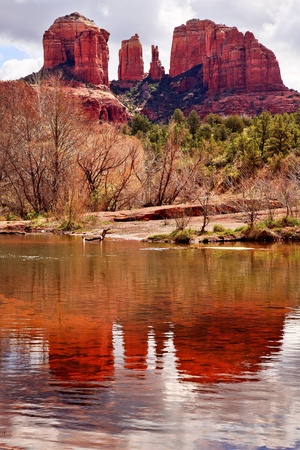 Back in 1950, 20th Century Fox released a movie called Broken Arrow that was considered to be groundbreaking by many of those who saw it.
While it was most definitely not the first Hollywood movie to feature a story involving Native people, Broken Arrow was one of the first films to offer a sympathetic portrayal of Native Americans.
Rather than portraying Native people as savages or rug peddlers like many other movies had done, Broken Arrow took a good, hard look at how the Apache tribe interacted with early white settlers in America and attempted to illustrate how some Native Americans felt at first when they were approached by the settlers.
Much of the Broken Arrow film focused on the relationship that developed between Tom Jeffords, a white soldier, and Cochise, the leader of the Chiricahua Apaches. Rather than attempt to settle a score over land through violence, Jeffords and Cochise tried to take a more peaceful approach, much to the chagrin of some of those who surrounded them.
The film was one of the first to share the Native-American perspective on the way early America came together, and when the movie was originally screened for Apache people, they applauded it. Many liked the way they were shown on screen, and they also appreciated that the producers of the film used actual Apache people for portions of it while shooting the film in parts of Arizona, including Oak Canyon Creek, Old Tucson, Flagstaff, and Sedona.
The movie was not without its flaws—or its critics. Many people complained about white actors playing all of the main parts of the films. Cochise, for example, was played by a Jewish actor named Jeff Chandler. Others criticized the film for incorporating a love story between Jeffords and a young Indian woman that didn't actually happen. They also weren't wholeheartedly on board with the way Indians were shown in the film. A New York Times critic reprimanded producers for showing Native Americans in a "false, romantic white ideal."
But overall, Broken Arrow was hailed as one of the first movies to at least try to show the American people a real portrayal of Native Americans. It's why it's still regarded as one of the better films about Native Americans almost 70 years after it was first put out.
Kachina House strives to continue to educate people about Native American populations through story-telling artistry. We sell a variety of artwork from a number of noteworthy artists in Sedona. Check out some of the artwork we have available here on your visit or call us at 866-587-0547.