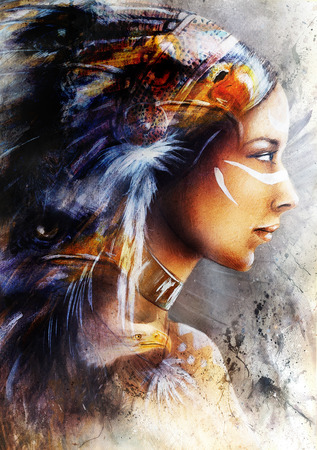 Native Americans have an illustrious and tragic history that has greatly contributed to the whole of American society. We've all heard the story of Sitting Bull or Pocahontas—or have seen the terribly inaccurate Disney films—but the list of historical Native American figures extends far beyond those few.
American Indian women in particular have earned their place in world history with stunning acts of heroism that helped pave the way toward equality and respect for all American women. With Mother's Day this month, we thought it would be appropriate to take the time to highlight and appreciate a few of the Native American women who have distinguished themselves within our country's narrative.
Take a few moments to read about these incredible women and what they've accomplished, and then head on over to Kachina House's website to find the perfect Native American-inspired gift for mom this year!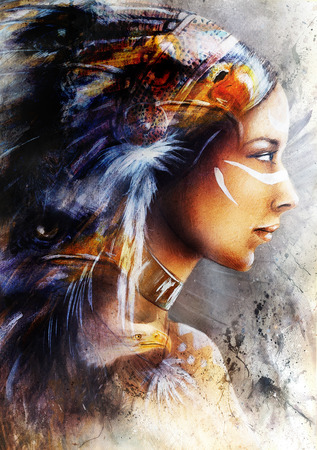 Sacagawea
This is a name you've probably heard before in a high school or even middle school history class. Sacagawea was a Shoshone Indian born in 1788 who was kidnapped by another tribe—the Hidatsa—when she was about 12 years old. She was subsequently sold and married to Toussaint Charbonneau, a French-Canadian trader.
The Lewis and Clark Expedition
Charbonneau was hired as a translator for Meriwether Lewis and William Clark's crusade for American expansion in 1804, and the explorers wanted to bring Sacagawea along with them because of her proficiency in the Shoshone and Hidatsa languages. She embarked on the journey with her newborn son to lend her language skills and knowledge of the land to the expedition team.
The presence of Sacagawea and her child proved to be an advantage to the group in that they were better received by other native tribes who did not view an organization traveling with a woman and an infant as a threat. In addition to that and her role as a translator, Sacagawea helped locate edible and medicinal resources from the land and assisted in navigation with her knowledge of natural landmarks.
Legacy
Sacagawea died shortly after giving birth to her daughter around 1812. She was never paid for her work on the Lewis and Clark Expedition—although her husband was—but Clark was especially grateful for her contributions and grew fond of her son during their journey. Upon her death he even assumed the role of caregiver for her children.
She is remembered as a symbol of the value of women and has served as an inspiration to women fighting for independence throughout American history. Sacagawea has been honored and memorialized over time across the country in the naming of various geographical features, parks, artwork—and even had a gold dollar coin issued in her honor.
Lyda Conley
Lyda Conley, while not as immediately recognizable in name as Sacagawea, holds an equally remarkable place in U.S. history. She worked as a lawyer, graduating from the Kansas City School of Law in 1902, and was the first woman to ever be admitted to the Kansas bar. Lyda was a member of the Wyandot Nation who were at one point settled in Kansas but forced to relocate to Oklahoma following the Civil War.
Supreme Court Case
When the Wyandot were in Kansas, they established a cemetery in the area that is now Kansas City. The tribal members that did not become American citizens and moved to Oklahoma claimed this cemetery in 1806 and began selling the land back to the U.S. government. Conley was adamantly against the sale and dismantling of the sacred Wyandot cemetery, and made it her life's mission to preserve it.
Lyda and her sisters guarded the cemetery with muskets, chasing away anyone who tried to enter unlawfully. She used her law degree and argued for an injunction against the government-authorized sale of her tribe's land, which eventually reached the Supreme Court. Lyda was the first Native American woman to argue a case in front of America's highest judicial court.
Legacy
Ultimately, Conley lost the case, but dedicated the remainder of her life to the protection of the cemetery and its land. She once shot a police office who entered, and even briefly spent some time in jail for chasing people away from the land. She was eventually buried in the Wyandot cemetery she fought so fiercely to protect.
Lyda is heralded as a dedicated warrior who worked tirelessly to secure federal protection for Native American burial grounds. Her case was the first of its kind, and after her death the cemetery was added to the National Register of Historic Places.
Lori Piestewa
A more recent heroine of Native American society, Lori Piestewa was a private in the U.S. Army. She tragically earned her place in history as the first American Indian woman to die serving in combat in the U.S. military. Piestewa was a member of the Hopi tribe—a culture known for being matrilineal and having women routinely participate in leadership groups. Lori was serving in a noncombative support unit when she died, a fitting role for a Hopi woman whose tribe valued peace and nonviolence.
Humvee Ambush
Piestewa's unit was transporting supplies and assisting combat units during the Iraq War in early 2003 when her convoy got lost and ended up in an ambush in a city they were meant to bypass. She and her fellow soldiers came under fire in their Humvee—three died immediately while the rest, including Lori, were taken prisoner.
Piestewa died of her wounds several days later. She was the first female U.S. military casualty of the Iraq War. Lori was 23 years old when she died, a mother of two.
Legacy
Lori is remembered and honored as a pioneering woman in war. At the time of her death only a small percentage of the Armed Forces consisted of women. She also became a symbol of Native American patriotic sacrifice. Piestewa was posthumously awarded the Purple Heart and Prisoner of War Medal.
She has been memorialized in many different ways throughout the country. Most notably, a prominent mountain in Arizona was renamed Piestewa Peak in her honor—the second highest point in the Phoenix Mountains. Lori has inspired a number of organizations celebrating the culture and contributions of American Indians as well—a scholarship fund for the education of Hopi children, and the Lori Piestewa National Native American Games, among others.
After reading through even just this short list of extraordinary Native American women, it's hard to ignore the incredible sacrifice and dedication they have put into the progress of our country.
Honor and recognize their culture as you celebrate one of the most important women in your life this Mother's Day with a unique and meaningful piece of Native American art. Browse through our gorgeous, extensive collection to find the perfect gift to honor your own mother's place in history!