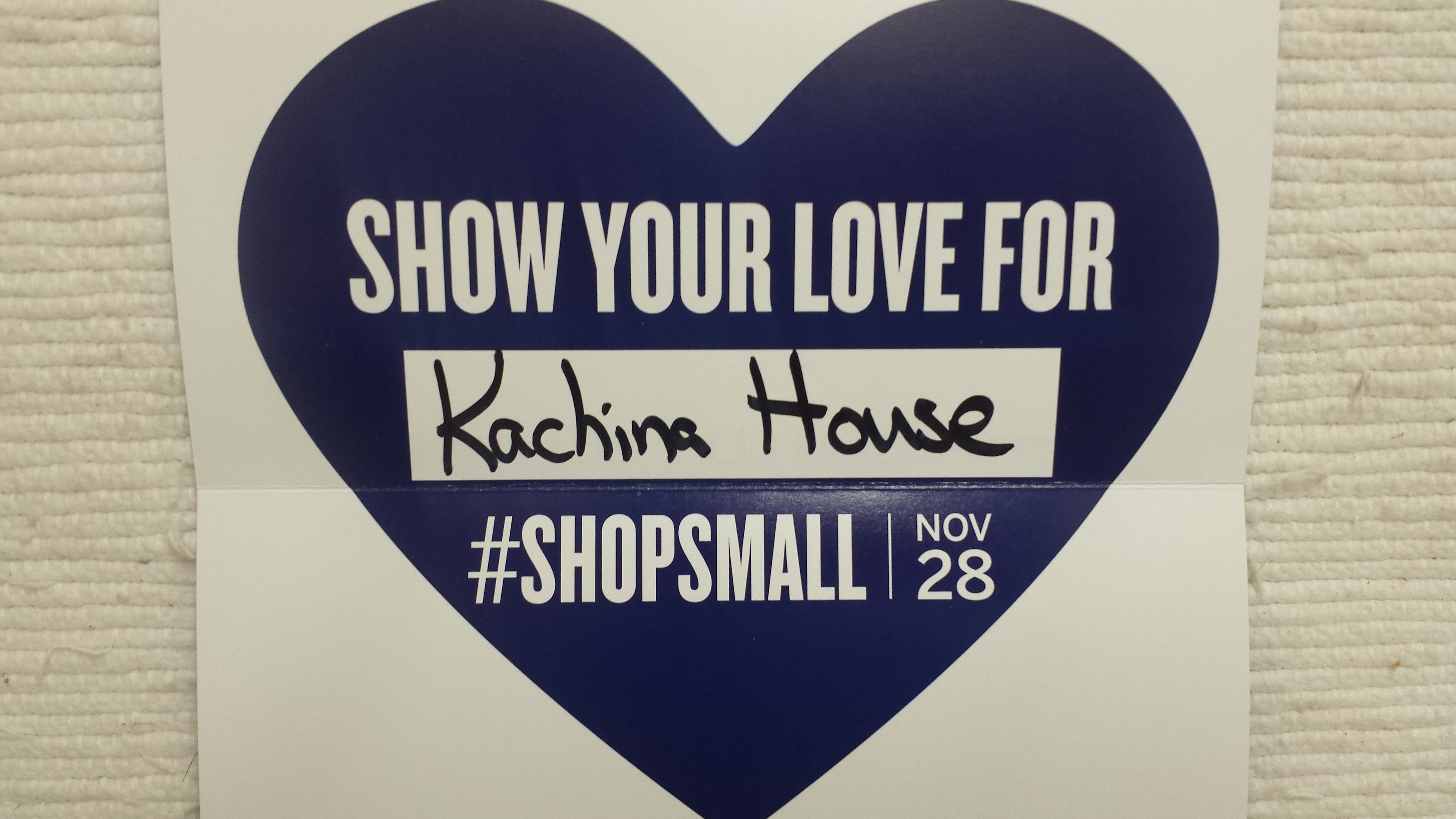 Have you ever heard of Small Business Saturday? Developed by American Express in 2009, this shopping event is a special day on which you are encouraged to support your local shops. Small Business Saturday always falls on the day between Black Friday and Cyber Monday, giving your favorite local spots a chance to compete with bigger businesses. Kachina House will be participating this November 28 and we would love for you to join us!
There are plenty of ways to show your support for small businesses, so visit www.shopsmall.com to find participating stores in your area. Interested in shopping from the comforts of your couch this year? Look for shops that use the hashtags #ShopSmall and #SmallBizSat on their website and social media feeds.
One of the things we love most about Small Business Saturday is the opportunity it provides shoppers to get involved in their community, meeting local store owners while purchasing unique gift for those they love. Whether you are searching for a gift for the history buff in your family, the one who loves one-of-a-kind jewelry or a young child, Kachina House has something for you.
Our favorite gift idea for children: The dreamcatcher. Made by hand and hung above your bed, this beautiful piece of artwork will catch the bad dreams in its web, allowing the good dreams to float down to your little one.
We also have a variety of Christmas-themed items, including ornaments and one-of-a-kind nativity sets, perfect for sharing with the hostess of the next holiday party you attend. This Small Business Saturday, visit us online or at our Sedona, Arizona showroom. We can't wait to see you!