If you're looking for holiday gifts that will delight loved ones, it's hard to go wrong with Native American crafts. At Kachina House, we're gearing up for yet another busy season of shipping high-quality merchandise around the world. Here are a few gift ideas for the 2019 holiday season sure to delight family and friends.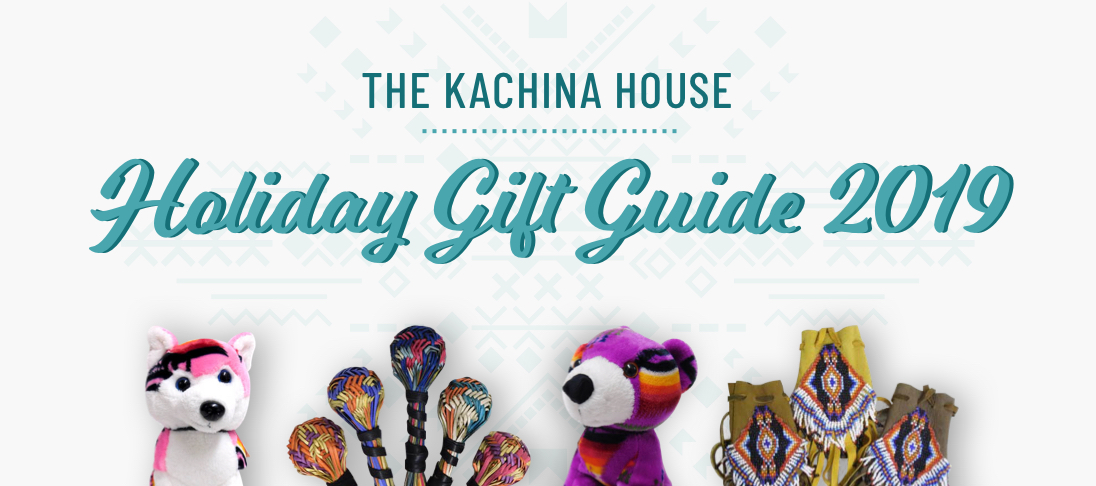 Dreamcatchers
One of the most popular Native American gifts, a dreamcatcher is a perfect addition to any room in the house. All of our dreamcatchers and medicine wheels are crafted by hand from the finest materials available. It is believed that each carefully woven web will catch your dreams in the night air. The bad spirit dreams will become entangled in the web and disappear in the new day. The good spirit dreams will always find their way through the center opening, and will gently float down the sacred feather to bless the dreamer with peaceful dreams.
Prayer Fans
A central component of indigenous culture, prayer fans have been used for generations to ward off evil spirits. Even if you're not a Native American, prayer fans make for gorgeous decorations that attract attention and spark conversation. Our prayer fans are produced by skilled Navajo and Creek artisans with an eye for detail.
Native American Pottery
When it comes to ceramics, Native pottery sets the standard for both aesthetic appeal and longevity. From Pueblo horsehair ceramics to Mata Ortiz bowls, indigenous pottery comes in all shapes, sizes, and colors. These beautiful pieces serve as windows into North American history.
Jewelry
Over the course of many millennia, Native American artisans have been producing amazing jewelry out of ceramic, metal and stone. We carry hundreds of rings, pendants, necklaces and bracelets made by tribal members who live throughout the southwest. Whether you favor Hopi artistry or Navajo handiwork, our jewelry is guaranteed to bring a smile to folks of all ages.
Keepsake Boxes
A high-quality keepsake box is a preferred way to safeguard personal treasures like jewelry and family heirlooms. Our keepsake boxes are made from a variety of materials including carved cedar and ceramic. Decorated with an array of artistic motifs, these boxes are affordable and unique.
For the Men in Your Life
How about a knife with a beautifully beaded sheath as well as a utility sheath? Or one of our bow and arrow sets or a spear to hang on the wall of their man cave. A decorated buffalo skull or steer skull is a symbol of a good provider. We also have bracelets, pendants, and rings in many styles, surely something even for the hardest-to-buy-for man.
Kachina Dolls
While they don't have any spiritual significance to Navajo, the Kachina dolls made by the Navajo people have their origins in Hopi. These breath-taking creations brighten up any space and add an eclectic feel to any home decor scheme. We stock dozens of distinctive Navajo Kachina dolls that will make the perfect holiday gift for any recipient.
Don't Delay, Shop Kachina House Today!
Without a doubt, Kachina House is the premier online purveyor of Native American gifts for the holidays. We stock literally thousands of stellar crafts and collector's items to suit every taste. Our helpful staff is waiting in the wings to make your holiday gift selections truly memorable.